In my first conversation with Donna, she shared an insight that made me think "I can't afford NOT to hire her!" I did, and that was one of the best decisions I have ever made. Donna has extensive and deep expertise and experience across multiple areas, and her intuition is spot on. With her gentle and caring approach to our sessions, she met me exactly where I was each time and guided me to decisions that were aligned with what I really wanted and who I was created to be. Each session was energizing, inspiring, and empowering.
After completing my final session, I knew I was ready for whatever was next, and that I would be moving forward with more ease, confidence, and resolve. I have no doubt I will ask her for a "Donna Fix" when I need it in the future. If you want someone to help you see your true self and offer guidance that is unique to you in your life, I cannot recommend Donna Dahl highly enough. Thank you, Donna!   ~Helen Moses
"The depth and scope of my unique skill set building leaders energies my passion for being in service as an executive leadership empowerment coach."
From the perspective of being a servant leader, Donna Dahl is well-known for
walking the walk and talking the talk. Her proven system and her modeling behaviors support
your leaders to develop and grow in response
to their own goals, skills and strengths.
Work with her to close the GAP: Grow your skills,
Achieve more and Perform with increased confidence and clarity.
Take Your Leadership
to New Heights with an Empowerment Coach
Achieve measurable transformational change. In today's highly competitive and rapidly changing business world, it can be challenging for a leader to keep up with the latest trends and stay ahead of the curve. As a CEO, executive or team leader modeling continuous personal growth, having a coach can help you sidestep the time you would spend reading and translating the volume of information into a plan. A competent empowerment coach can help you identify the steps you need to take to adopt effective leadership skills and achieve your goals by providing expert guidance, support, and accountability.
In a study on Maximizing the Impact of Executive Coaching, the frequency of Tangible Business Impacts as reported by executives were as follows: Productivity 53%, Quality 48%, Organizational Strength 48%, Customer Service 39%, Reduced Complaints 34%, Own Retention 32%, Cost Reductions 23%, Bottom Line Profitability 22%, Top Line Revenue 14% and Reduced Turnover 12%. The cost savings attached to reduced turnover alone could run into the tens of thousands of dollars annually. Incentivizing employee retention with coaching support on the job may be one profitable option.
While not all benefits are measurable in financial terms directly, indirectly they can impact the bottom line. The frequency of impacts on business from intangible measures as reported by executives were: Improved Relationships with Stakeholders and Peers from 77 to 63%, Improved Teamwork 67%, Improved Job Satisfaction 61%, Reduced Conflict 52%, and Increased Organizational Commitment 44%
The Top 5 Benefits of Leadership Empowerment Coaching
Increased Productivity
This is, perhaps, the most significant item of all for companies to consider when discussing why hire a coach. Why? Because productivity is tangible and measurable. Improvements in productivity may result from a range of interventions that include time management, relationship building and improvements in communication. In short, coaching translates into action, doing translates into impacting outcomes related to success in the business and the impact can be quantified and scaled.
Improved Communication
 Effective leadership demands effective communication. It's crucial for any business, and a coach can help you improve your business-related as well as your leadership-related and relationship-related communication skills. According to a study by Manchester, Inc., companies that provided coaching to their employees saw a 40% increase in communication skills. By working with a coach, you can learn how to communicate more effectively with your team, your clients, and your stakeholders. In turn, better communication can help you build stronger personal relationships alongside driving business growth.
Bolstered Decision-Making
Bolstered Decision Making: Making good decisions is essential for the success of any business. A coach can help you with making better decisions by providing a fresh perspective and challenging your thinking. According to a study by the ICF, 86% of companies saw a financial return on investment from coaching with 96% of participants in the study indicating that coaching helped them make better decisions.
Increased Confidence
One of the most significant benefits of hiring a coach is the increase in self-confidence. Having a private tutor/cheerleader in your court can make a significant difference. It's not uncommon for business owners and leaders to experience self-doubt and lack of confidence, not the least of which can be imposter syndrome. A coach can help you overcome these feelings and increase your confidence. According to a study by the ICF, 80% of individuals who received coaching reported an increase in self-confidence, while 70% reported improved work performance.
Enhanced Accountability
Finally, a coach can help you stay accountable…help you meet your commitments and achieve your goals. According to a study by the Association for Talent Development, individuals who share their goals with a friend are 65% more likely to achieve them. By working with a coach, you have someone to hold you accountable and keep you on track.
Boost Your Work Performance And Time Management
70% of individuals who hired a coach saw an increase in work performance and 61% saw an improvement in time management. By working with a coach, you can learn to manage your time more effectively and focus on the tasks that will have the most significant impact.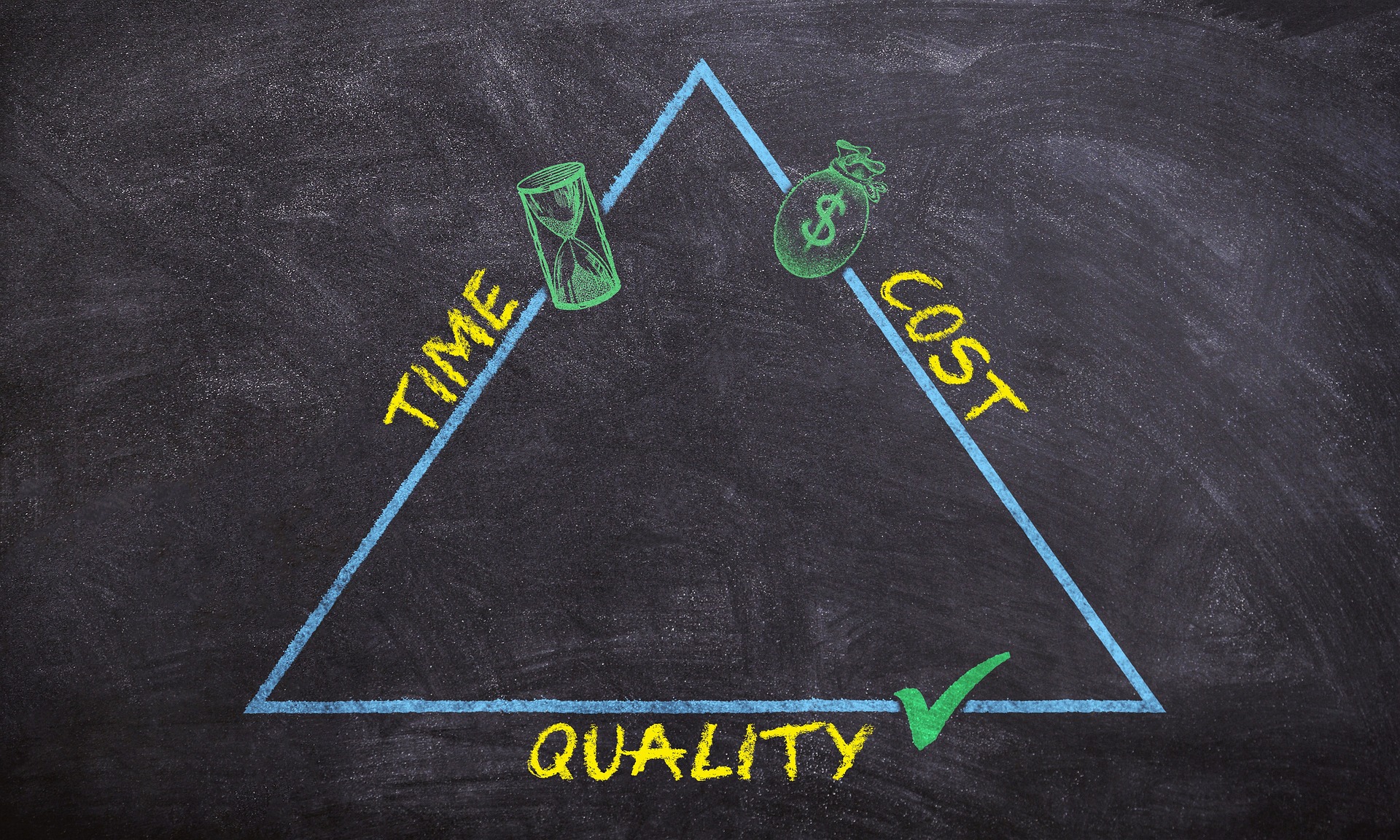 Does Coaching Pay?
It is important to add that 86% of the companies in the ICF2009 study said they recouped their investment in coaching and more. In conclusion, hiring a coach can provide numerous benefits for you, your leadership and your business, including increased productivity, improved communication skills, better decision making, increased confidence, and accountability. Developing effective leadership qualities can be the difference between having successes to celebrate and staying  stuck.
Does your coach have to be a business coach, a life coach, an empowerment coach or a strategy coach? It's not the label nor the credential that makes the difference…it's about meeting your needs. And your coach should come with a proven track record and be someone you can trust.
Become The Leader
You Want To Be
What would becoming a leader with effective neuroscience-based strategies mean to you? The statistics speak for themselves. If you want to take your leadership to the next level, hiring an empowerment coach with a background in business could be the one of the best decisions you ever made.
"Donna is one of the most knowledgeable, down-to-earth and kindest persons I know. Her power through the written word is incredible. Her ability to see through your exterior and get to what defines you on the inside will turn your life around so that you empower yourself and believe in yourself. If you can't understand what keeps holding you back then a conversation with Donna is the first step you must take."
Keith Uthe, Mortgage Specialist with Mortgage Alliance
Intentions, perceptions and actions are intertwined processes that weave the fabric of your outcomes. Let's begin clarifying your intentions and your needs and build a plan. Arrange for your complimentary coaching call today and discover the difference having a high-quality, personal empowerment coach with effective leadership skills can make.
About Donna Dahl
Leadership empowerment Coach
Donna Dahl, M.Ed., is an award-winning master empowerment coach with a proven system for manifesting change according to your goals. Based in neuroscience, she works confidentially and collaboratively to capitalize on your strengths, power up your communication skills and strengthen your leadership practice. Her client type? Donna works with those who are ready to manifest the change they are seeking. You always have two choices…stay stalled or take steps to make changes. Readiness is the key for Executives, Leaders, Teams, and Entrepreneurs..in search of better. If you are stalling out and not making progress, this is the time to take a reading and make a plan.