Why You Need to Learn These 22 Lessons...
These lessons provide tools for valuable personal growth.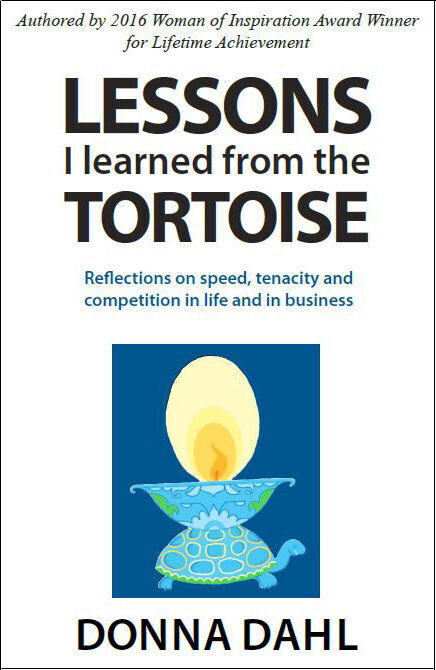 Empowerment, Personal Initiative, Responsibility, Inner Voice, Self Appreciation.
These are a few of the many principles you'll refresh yourself with in reading Lessons I Learned
From The Tortoise. It's not hard to imagine that this assembly of introspective encouragements
is something to review and ponder since these "Lessons" are so universal to our
collective being – and that's exactly why reading the book is so timely in anchoring ourselves
from the forgetful busy-ness of our days.
This 5-star book is organized and written in bite-sized chunks. You'll find yourself moving
from one chapter to the next, completing the book with a sense of refreshment and later
revisiting chapters that seem most appropriate to your personal life.
"Knowledge, life lessons and the universal concepts described in this book are so well written by Donna Dahl that I can refer to the book on occasion and recall parts of it almost every day. I am very glad to have this book in my archive and I am grateful to the author for making this book
happen."
Order Your Copy Below
Your purchase qualifies you for a 22-minute complementary coaching call with Donna