Our Services
what donna does best
What Donna does best is taking you from STUCK to START™ as you enter the realm of becoming an author by writing your manuscript. It all starts with your idea and works from there. The added bonus Donna offers is a generous serving of developmental editing. It's like adding Donna polish to your manuscript.
Book Your Discovery Call Today
Specialties
INVITE OUR EXPERIENCE TO SUPPORT YOUR PROJECT
My team of experienced professionals are experts at working with authors who want to self-publish their own book.
While manuscript development is our main focus, we have the talent on board to help with each of the following:
Front Cover design
Back cover design
Interior design
Formatting
Print-ready files for publishing
Print Broker services
EPUB FILES for uploading to digital platforms
Editing your document: basic and developmental
Manuscript Reviews
Document Reviews
Blog Training
Training in self-publishing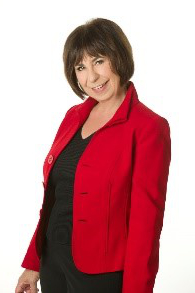 Donna Has a Knack
"Donna has a knack for Developmental Editing. This is the type of editing that addresses macro issues within a story. With respect to several pieces of my fiction writing, Donna has helped me to align story content with tone and to make sure the overall theme is advanced. In addition, she has an astute sense of word choice, which is key to ensuring that vocabulary is sufficiently varied as well as apropos."
Brandon Royal, award-winning writer and author of The Little Red Writing Book, a book published originally by Writer's Digest
Highly recommend donna
Donna coached me through the many steps it takes to turn a manuscript into a published book. In the first book I had written the draft manuscript many years ago and it needed lots of polishing. With Donna's eye for details and expertise in continuity of content, dialogue and uncanny ability to break the story into readable chapters, my manuscript went from being weak to being a book of which I could be proud. Donna is currently guiding me through the writing process of a book intended to compliment a speech about a specific subject. From idea to forming book outline to creating chapter titles her process has made it easy for me to see a completed book in the near future. Donna has a way of drawing out the best in a person. I highly recommend her.
Lauretta J Stevens, author of Cowboys, Broncs and Rattlesnakes
Superb Coaching Skills
I'm writing this testimonial to attest to Donna Dahl's superb coaching skills, especially in the area of Search Engine Optimization (SEO). After implementing Donna's advice about blogging to my specific (and optimized) keywords, my book sales increased significantly. Coincidence? I think not. Thank you, Donna.
Maureen Fisher, Author
Testimonials
Tr
Praise for Donna's Work
"Donna Dahl's passion and wisdom for writing, editing and publishing has made her a great Empowerment Coach! She is creating some gifted authors!"
Shera Motherwell Farrell
"Determined" is an amazing story — one of hope and encouragement.
This is truly one of the most inspiring stories I've read — ever. I recommend it to anyone who has suffered from physical, emotional, psychological problems or anyone who needs a model to help them overcome these problems or someone who needs encouragement for self-
improvement. As a matter of fact, I can recommend "Determined" to everyone. It is that worth reading."
"Determined" by Donna Dahl appears in The Change Book series, Volume 4.
James R. Callan
Author of ten published books
Recipient of multiple grants from the National Science Foundation

I first met Donna at a mastermind session hosted by the CIBN. It was an honour to have the chance to work with her. Since that day she has been a great knowledge base to turn to for advice on business strategies. Her vocabulary and metaphors help paint an easy picture of valuable information. I look forward to future business with Donna as she has already helped me so much in such a short time. 
Nick Stainsby, Owner, Wipe Clean Window Cleaning Ltd,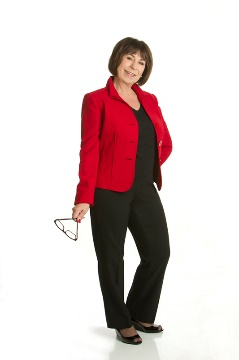 Thank you for visiting my website today. Just in case you would like to send me a query, send it here:
askdonnadahl @gmail.com